Expert Local Maui SEO Services
Want Us To Help You?
Let Us Take Care of This For You! Our Team of Experienced Professionals Will Manage Your SEO so You Don't Have To Worry About It! We are your Maui Marketers!
What the Heck is SEO, or Search Engine Optimization?
Snakedoc Marketing is one of the premier Maui SEO and digital marketing agencies, helping businesses all over the island, country and world find and grow their online customer base and traffic.
But why is that important and what the heck is SEO?
In a nutshell, SEO or search engine optimization is the process and organization of your online presence so that the search engines can understand what your website is about and connect you with your perfect customer. 
So…
Why is SEO Important and What's In It For You?!
Have a plumbing business and looking help people fix their leaky pipes? With the proper optimization of your content, Google, Bing and the search engines can understand what's on your website and display your results on the SERPs, or search engine results pages, when your potential customers search "emergency plumbing services" in Google.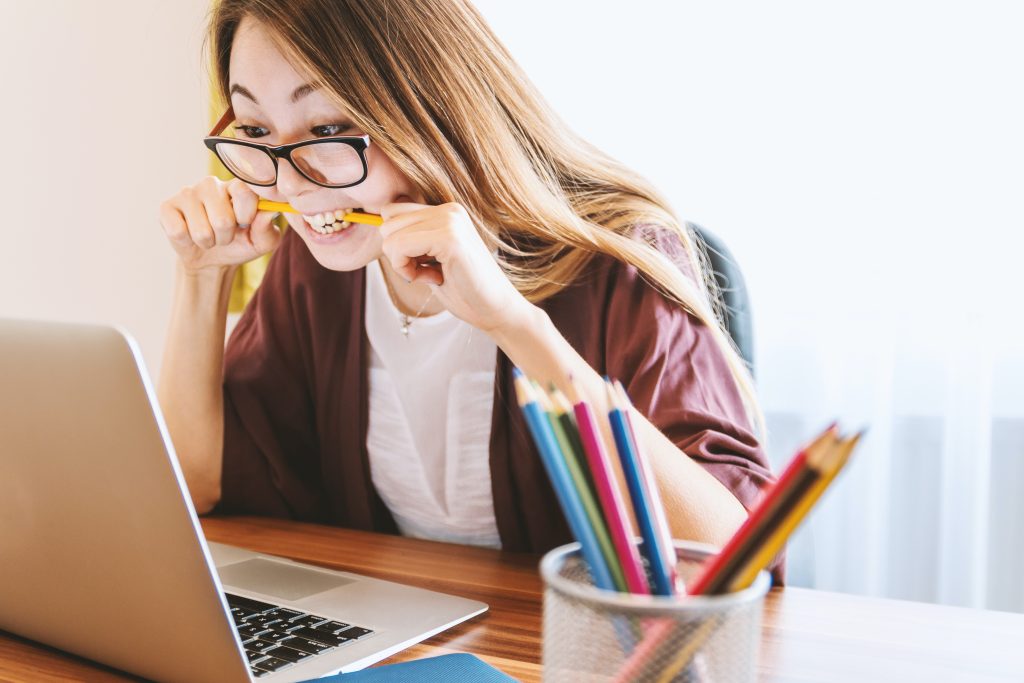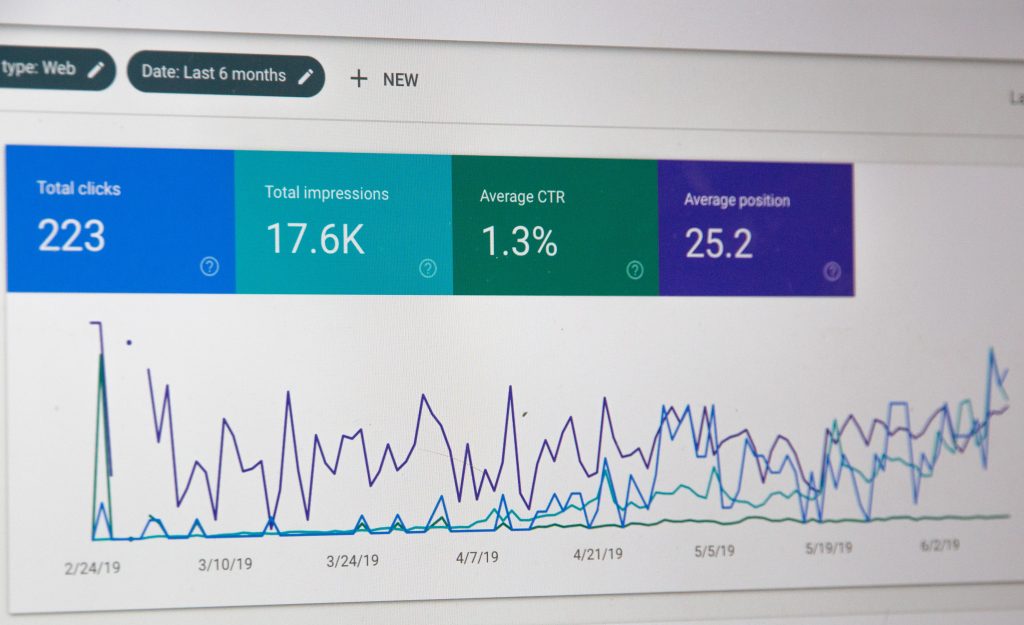 Studies show that the first 3 results on the top of the SERP get 80% of organic traffic.
That means the higher you rank on a search engine, the more organic traffic you'll get from your target market, the more business you'll get and the more you can help and serve your potential customers.
A properly optimized website will rank higher on the search engines. And sometimes it can get complicated.
Each search engine has carefully engineered algorithms that allow them to understand the content on the internet and they're constantly changing and updating. Something that worked a month ago could ruin your ranking now or a week from now.
Want Us To Help You?
Let Us Take Care of This For You! Our Team of Experienced Professionals Will Manage Your SEO so You Don't Have To Worry About It! We are your Maui Marketers!
Google and SEO: What Do I Need to Know?
Search engine optimization applies to all search engines but the majority traffic will come from the biggest one, Google.
Google is the world's largest search engine and millions of people around the globe use it to find information. In order for your site to rank high in Google, you need to optimize it for search engine visibility. This means making sure your site is easy to navigate, has organized content, and is easy to understand.
To optimize your site for Google, follow these tips:
Use keywords throughout your website. Keyword Rich text nodes are a great way to improve search engine visibility for your website. Keyword rich text nodes allow you to include important keywords and phrases throughout your website in a clear and concise manner, which will help you rank higher in Google.

Optimize images using the "image optimization" section of the Google Ads settings. By optimizing images for google, you can increase the number of clicks that they receive from users searching for different types of images on your site.
Create well-organized pages with high-quality organization and content densities. Webpages that are well-organized and densely packed with information tend to rank higher in Google than those that are not as organized or focus more on contained content instead of keywords.
Use keyword rich text anchors on all page elements including headings, paragraphs, tables, and more, so that readers can easily access key terms related to their search query while reading your pages. It's also important to utilize related keywords, latent search indexing keywords and other related phrases, but also not to use your desired ranking keyword too much.
Use title tags throughout your website so that readers know where they should find each page's content opener (the first sentence or paragraph within a page) as well as placing the keywords strategically in the titles in the proper way.
What are crawlers, spiders or bots?
A crawler is a tool that uses Google search to extract information from websites. This information can include, but is not limited to, images, articles, and videos. Crawlers are used by Google to improve search results for the web.
Google's Secret Algorithm: The Mysterious Reason Why Some Websites Rank Higher
Google uses billions of datapoints to improve the visibility of websites across all SERPs (Search Engine Result Pages). It does this by analyzing a site's content, layout, and overall look and feel in order to identify any areas where it could be improved. This information then helps Google identify which pages are more relevant to users and rank them higher in search results.
Google uses hundreds of millions of datapoints, also called signals, to ranks results for a given query or keyword. Some examples of important ranking factors are page speed, content, content length, unique images and videos and many more.
Google is constantly updating its proprietary algorithm and when it rolls out an algorithm update, it could drastically change how your website ranks in the search engines… for better or for worse! 
Therefore, it's important to incorporate digital marketing strategies that are compliant with Google's guidelines, sometimes known as white-hat tactics. In essence, provide honest and valuable, authoritative content that shows your expertise on your subject in the forms of text and articles, images and videos in various sources across the web.
Whether you're a business owner, marketing company, freelance marketer or a budding startup entrepreneur, it's important to do it right from the beginning or else Google could issue your website a penalty and ruin your rankings in the search rankings. 
We will help you develop the right SEO campaign for your needs!
Google's Organic Search Results
Organic search results are the results on a search engine page from search.
When someone googles "best roofing services near me", google collects all available information on the internet and puts in order what their algorithm believes to be the most relevant results giving the best websites solves that problem.
Google's Paid Search Results
While not directly applicable to search engine optimization, pay-per-click ads, or PPC, is the other side of the same coin when it comes to internet traffic.
SEO focus on getting your website to show up in the search engine results pages, or SERPs.
PPC focuses on getting exposure using paid ads. 
Check our Maui PPC services if you're interested Paid search results and paid ads!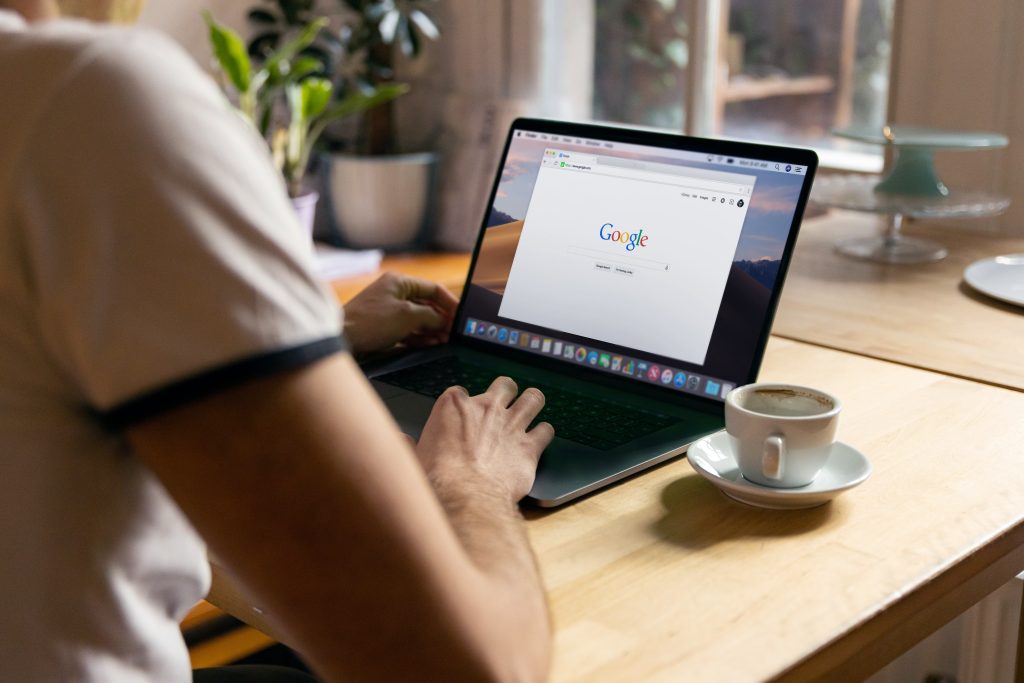 Why do search engines value links?
On the internet, links back to your website are like references. The more links you have from reputable sources, the more reputable you become and are seen as an authority in your industry.
Some backlinks, or links to your website, are more valuable than others and links from related websites help Google recognize the value that your website and business provides.
Other backlinks can negatively affect your reputation and, in turn, ranking if they are seen as irreputable or spammy. 
Want Us To Help You?
Let Us Take Care of This For You! Our Team of Experienced Professionals Will Manage Your SEO so You Don't Have To Worry About It! We are your Maui Marketers!
How Does Snakedoc Marketing Tackle Local Maui SEO?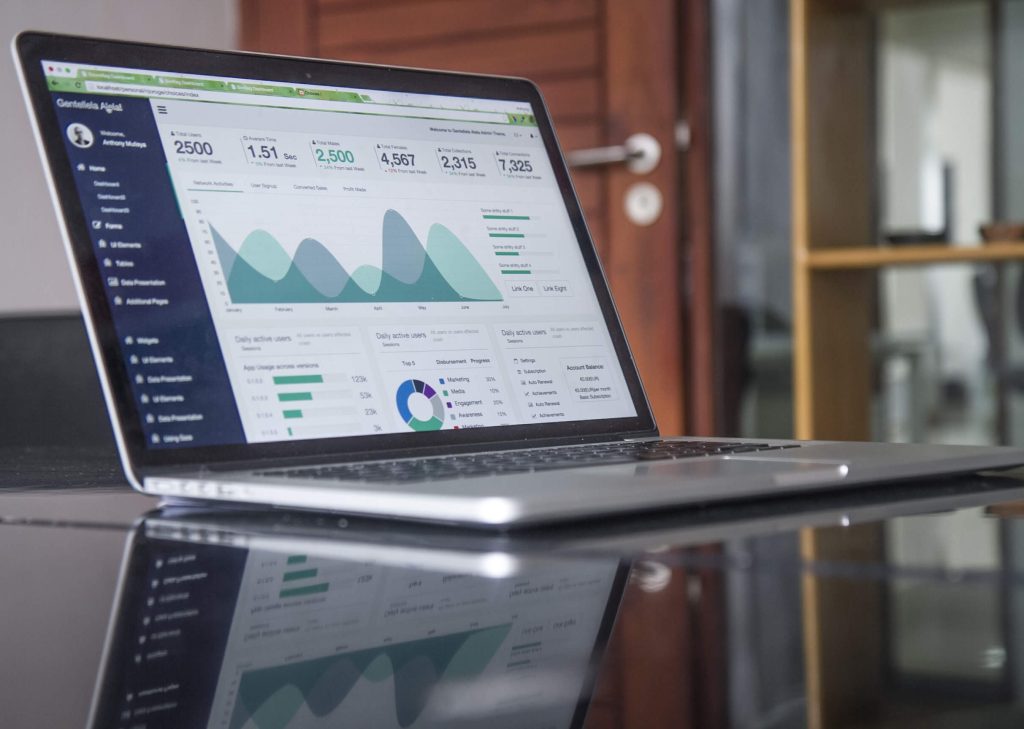 We thought you'd never ask!
As a business in the 21st century, it's crucial for you to take your online presence seriously and having an SEO expert on your side is a must. There are a ton of SEO companies out there offering different SEO services, but how do you know who to trust? 
Who has the right SEO strategy and who will cause your rankings to disappear into oblivion?
You wouldn't hand over the keys to your house to a stranger. Don't put your online reputation in the hands of just anyone. There are many digital marketing strategies that will negatively impact your rankings and SEO and can hurt your business in the long run. Not all digital marketing companies have your best interest in mind!
We at Snakedoc Marketing are here for you and your business goals. We want to help you grow your business and find your potential customers! We are your Maui Marketers!
Our SEO strategy that focuses on the two main components of search engine optimization: on-page SEO and off-page SEO. 
On-Page SEO: Optimizing Your Content on Your Website
What Is On-Page SEO and Why Is It Crucial for Your Business?
On-page SEO is the process of improving your website's visibility online. It involves creating high-quality content and ensuring that all of your website's elements are well placed and properly optimized. By doing this, you can improve your website's search engine rankings and attract more customers to your business.
Some of the benefits of on-page SEO for a business include:
Boosting your website's ranking in search engines

Generating more leads and sales
Expanding your customer base
Increasing brand awareness
Enhancing website usability
On-page SEO is all about getting into the mind of your ideal customer and providing valuable content that they are looking for. When you show your potential clients how your products and services can provide them value, you can potentially convert a visitor into a customer.
How Can You Improve Your Website's On-page SEO?
There are several ways to improve your website's on-page SEO:
By Adding Relevant Content: Add helpful information about your business in relevant places on your website. This can include articles, videos, stories, blog posts, or even white papers. When and how often content is added also factors in to a strategic on-page SEO plan.

By Optimizing Images: Make sure all images on your website are high quality and meet minimum dimensions requirements. optimize images for better resolution and clarity, and make sure they're not too large or small.
By Using Google Ads: Place ads on your website that target specific keywords or audiences. These ads will show up within search engine results pages (SERPs), helping you to drive more traffic to your site.
By Using Social Networks Sites: Share important information about your business on social media sites like Twitter, LinkedIn, Facebook, or Instagram. This will help people learn more about what you're doing and how they can connect with you directly.
On-page SEO is one of the most important aspects of your business, whether it's local Maui SEO, statewide Hawaii SEO or you're trying to reach a global audience.
By using the right keywords and making sure your website is optimized for SEO, you can boost your business's ranking and reach a larger audience. 
Additionally, using the right SEO tools can help you improve your website's SEO.
Want Us To Help You?
Let Us Take Care of This For You! Our Team of Experienced Professionals Will Manage Your SEO so You Don't Have To Worry About It! We are your Maui Marketers!
Off-Page SEO: Managing How Other Websites Relate to Your Website
Off-page SEO is all about spreading and sharing your expertise in different places across the internet. 
Among other ways, it's primarily measured by how many other websites and online properties link a back to your website, as well as the quality and authority of those backlinks.
Backlinks are the name for links that link back to your website. More backlinks isn't necessarily better than less, as some websites hold more authority and expertise than others. For example, a link from the New York Times or Washington post will likely hold more value than a link from your neighbor's blog.
Guest Posts are a great way to show Google and the other search engines your authority on a given subject and will help your website rank higher on the search engines. An example of a guest post could be if you own a sailing business and you write an article about sailing in high seas that gets posted on sailing.com and has a link back to your website. That shows Google that you have an expertise on the subject and it'll recommend your sailing business when someone searches "best sailing classes in Maui".
We at Snakedoc Marketing can find opportunities for guest posts using our Outreach System, where we find related websites and offer to provide value in return for a link back to your website.
Sometimes websites link out to authoritative sites but then a website goes down. Broken links are links to pages that can't properly resolve any more. If you have related content that could potentially contribute instead, you could offer an alternative to the broken link and showcase some more authority on your website.
Google My Business is Google's own social network for businesses, providing a directory for its searchers and users, vetted by Google's own systems. Google holds a Google My Business profile in high regard and also allows for people to review your business under its own guidelines. A properly setup and optimized Google My Business account is a powerful tool for ranking your website.
Social Media and other various profiles also show Google your website's dedication as a business and shows your commitment to your brand and business, providing authority on your topic.
Those are just some of the link building strategies that we'll help you enact.
Want Us To Help You?
Let Us Take Care of This For You! Our Team of Experienced Professionals Will Manage Your SEO so You Don't Have To Worry About It! We are your Maui Marketers!
Snakedoc Marketing's Simplified SEO Roadmap
Carefully designed to provide Google and the other search engines a streamlined way to understand what your website is about, our On-Page SEO strategy is specifically formulated to help your rankings on Google.
Start by optimizing your title tags and meta descriptions. The titles of your pages and the descriptions of your articles should be keyword rich and include important keywords that people are looking for on Google.

Use keywords throughout your website. Place relevant keywords in the Title, Headings, Description, Meta Description, and Tags fields of your web page.
Optimize images and videos to improve their ranking on Google.
Optimize your site for mobile devices using responsive design techniques like Layout Guides or display scaling features to make sure your page appears as best possible on different devices (like phones, tablets, laptops…)
Use Google Analytics to track your site's search engine visibility and performance.
Have a plan in place for other web assets to link back to your website and gain exposure on other relevant and related sites
Outreaching to related websites, blogs and website to contribute to their related content and link back to your own using a guest post
Building an online presence through social media profiles and related websites
Finding broken links on related websites that your business can contribute to
Creating relationships and providing valuable content in other forms, such as infographics, photos and videos
Creating a Google My Business, TripAdvisor and Yelp account so that customers can provide feedback and testimonials about you, your website and your service
Creating Social Media accounts on Facebook, Instagram, TikTok and Pinterest where you can contribute content and grow your brand
Managing your online reputation and encouraging reviews for your products and services
Want Us To Help You?
Let Us Take Care of This For You! Our Team of Experienced Professionals Will Manage Your SEO so You Don't Have To Worry About It! We are your Maui Marketers!
Is Local SEO different from Global Search Engine Optimization?
Optimizing content for local audiences as opposed to a global audience in theory has the same principles at its core, but will have a completely different approach.
Since local businesses have a specific geographical audience, local SEO factors in geographical factors like citations and Google My Business.
And Content Marketing? What is Content Marketing?
Content marketing is key to an optimized website and web presence.
Google ranks web properties based on three main aspects:
Expertise
Authority
Trust
The more value you provide, the more Google recognizes your expertise and the better its algorithm ranks you in the search results.
Therefore, the better content you have, the better your website will be ranked!
Aloha SEO Package
Get Ranked on Google
Content Creation for your Blog
No Ka Oi SEO Package
Our Ultimate SEO Package!
Premium Link Building Services

Our Highest Quality Content Creation

Hands-Off Search Engine Optimization
Peahi SEO Package
Most Popular Package
Want Us To Help You?
Let Us Take Care of This For You! Our Team of Experienced Professionals Will Manage Your SEO so You Don't Have To Worry About It! We are your Maui Marketers!